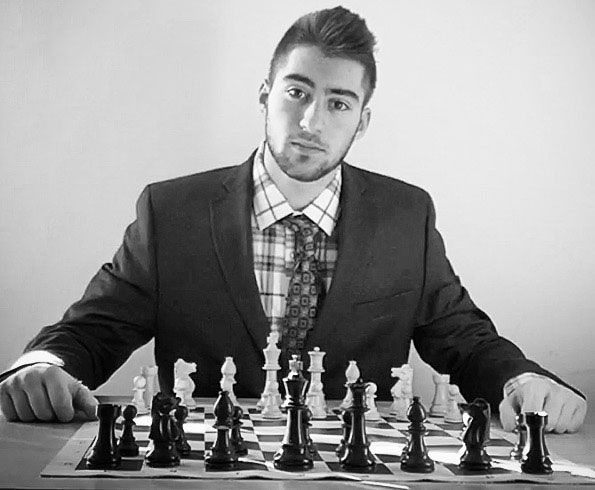 About Me:
I was born on January 23, 1996, in Moscow, Russia. Five years later, my family immigrated to Brooklyn, New York, where I was raised and have lived since. Around this time, I engaged in an unusual communication method with my grandfather who was still living in Moscow: correspondence chess through e-mail. Taught the game by father at a young age, I attended a chess school for kids and played with my relatives as a hobby. However, after I showed progress in my ability, chess started to become a more serious affair as I began competing in tournaments. Soon after, I had racked up scholastic city, state and national titles. With the support of my family and coaches, I made headway into the chess world by attaining the title of National Master at the age of 13, the title of FIDE Master at the age of 14, and the title of International Master at the age of 17. Consistently ranked among the top 100 players in the United States, I achieved my peak ranking of 53rd in the nation with a rating of 2535.
Currently I am pursuing an Education Degree at Hunter College. In addition to continuing to compete in chess tournaments, I am the head coach for the legendary I.S. 318 program and work with several top scholastic players in the country.
Scroll down and check out my chess career timeline or skip to First Steps, Scholastics, Masters & Beyond, Road to IM, or After IM
Quick Stats:
Peak Rating: 2535 (National) 2442 (International)
Ranked #1 in the Nation by Age Group (01/14, 12/14)
Ranked #53 in the Nation Overall (02/14)
Ranked in the 99.8th Percentile or Higher by the United States Chess Federation for State, Junior, and Overall Ranking
9 National, 5 State, and 8 City Scholastic Champion titles
3 Time New York State Champion, Winning My First Title at Age 14 (2010,2015, 2016)
First person in history to win the New York City Elementary, Junior High, and High School Champion
10 All-American Team Selections
Represented the United States at World, Pan-American, and North American Championships (Vietnam, Ecuador, Columbia, Mexico)
98-05
Part 1: First Steps
Here's how it all started.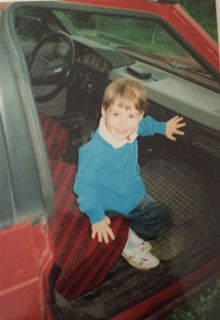 The rumor in my family has it that I was able to set up the pieces at the ripe age of two. However, I refused to play the game, being much more interested in cars!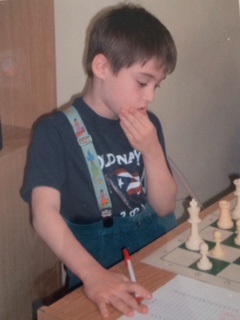 When I was 5 years old I took an interest in chess after seeing my dad playing online. My debut happened when I entered my first rated tournament on 12/28/02 at the age of 6. My first rating was a cool 913.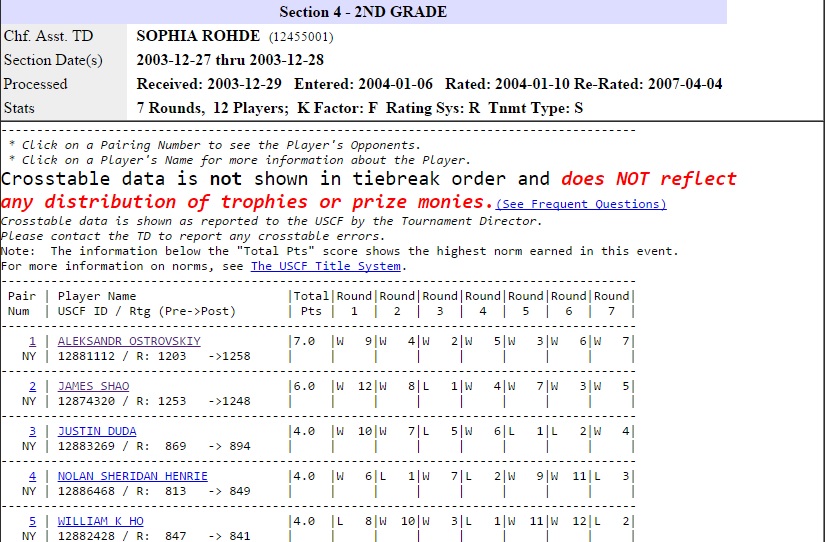 In my 4th ever rated tournament I won the top 1st grade prize at the New Jersey State Scholastics. By the end of the year I won 2 more titles: snagging a national title at the US Junior Open u11 years old section (top under 8 years old) as well as winning The New York State 2nd Grade Championship with a perfect 7/7 score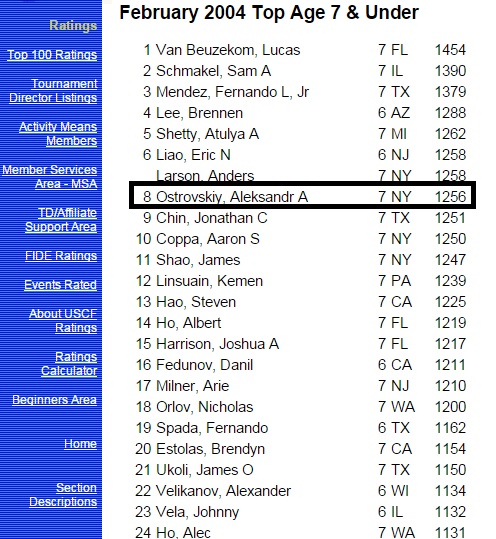 By the end of the year I had entered the National Top 100 Rating list and was 8th for my age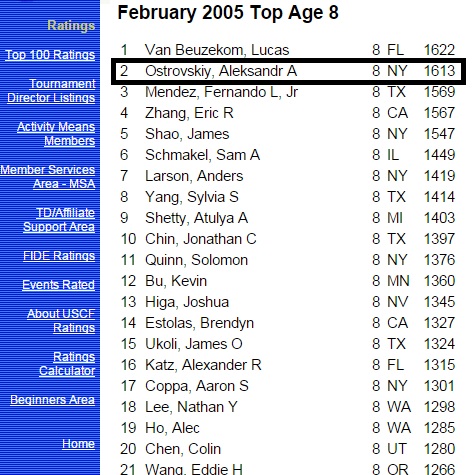 The next year I was ranked 2nd for my age nationally & I received my first ever selection to the All-American Team.
Traveling to Ohio to participate in the US Junior Open u11 category, I came in clear first place with 5.5/6
05-08
Part 2: Scholastic
I began playing chess more seriously as I improved, traveling to several national and international events.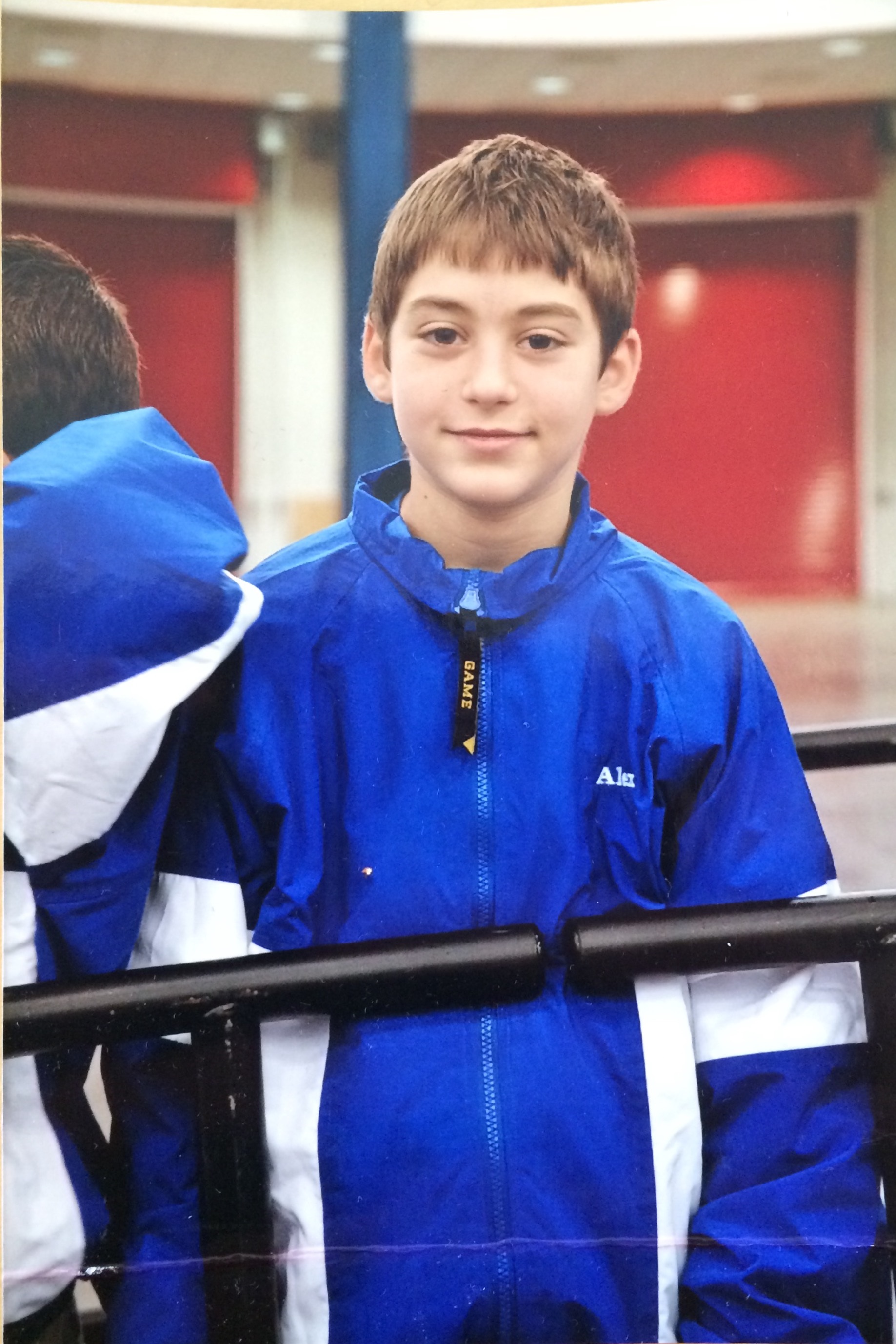 (Standing on the Stage in Texas after receiving my All-American Team jacket)
Towards the end of 2005 I traveled south to Texas to play in my first ever Grade Nationals: Participating in the 4th grade section, I scored 6.5/7 and landed in clear 2nd place!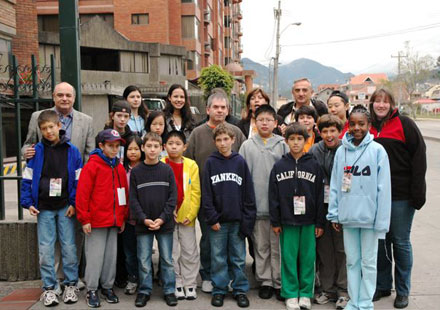 (Team USA! Can you find me in the front row? The tournament proved to be a good experience for me and I raised my rating from 1679 to 1901 in 2 months!)
After raising my rating to a then best of 1820, I hit a tough streak and dropped 141 points of rating. Following a short break from Chess, I participated in my first international competition (taking place in Ecuador). Representing the United States at the Pan-American Scholastic,I scored 6/9 in the Boys u10 section and tied for 5th place.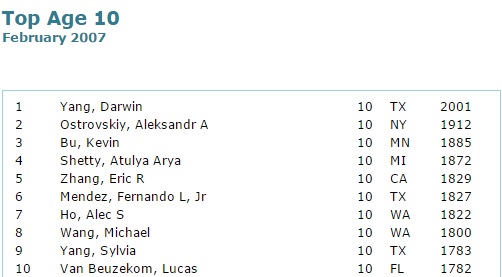 Once again I began the year ranked 2nd for my age.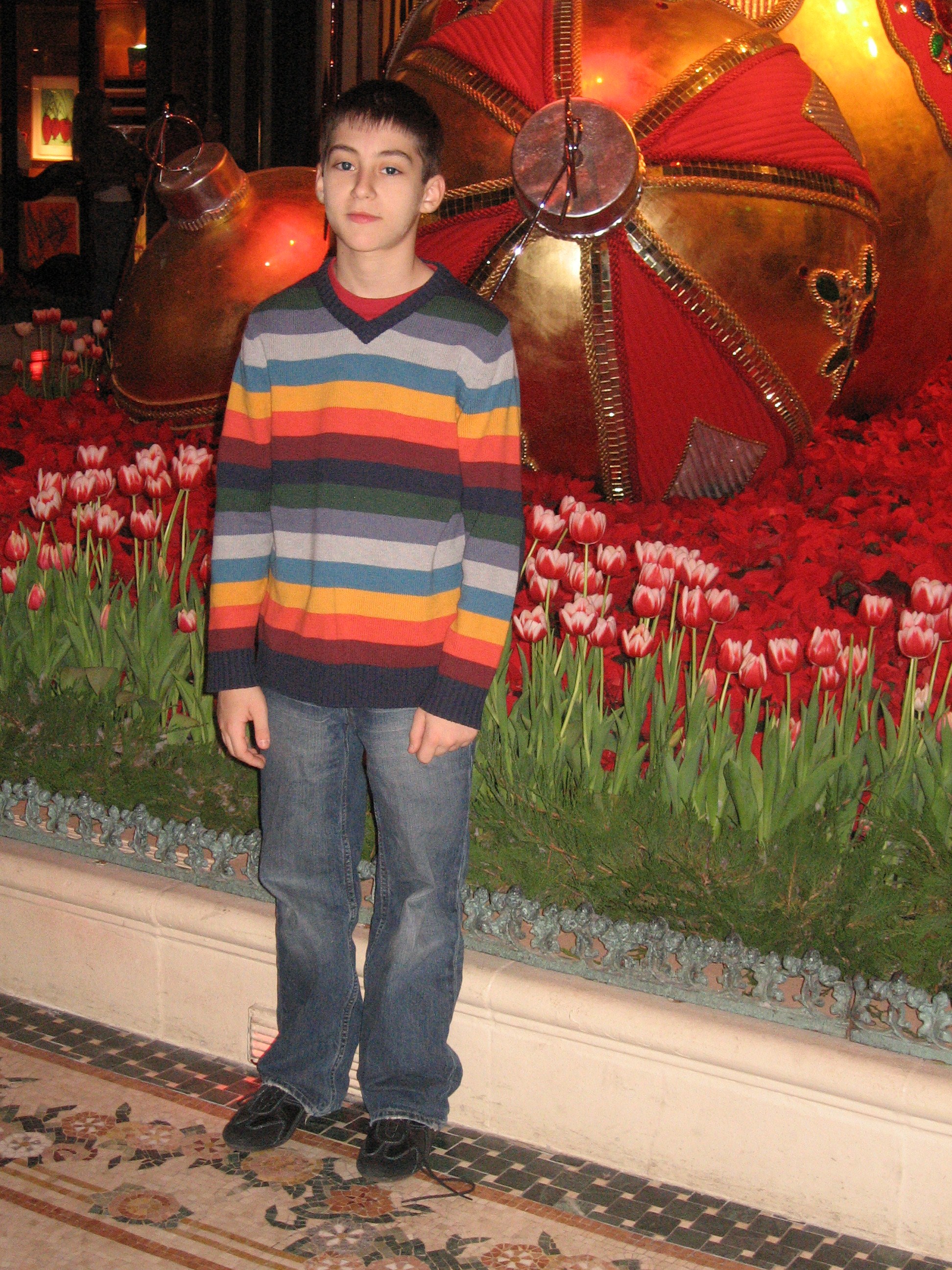 Won 1st Place at New York City Elementary Varsity Section with a 5/5 score.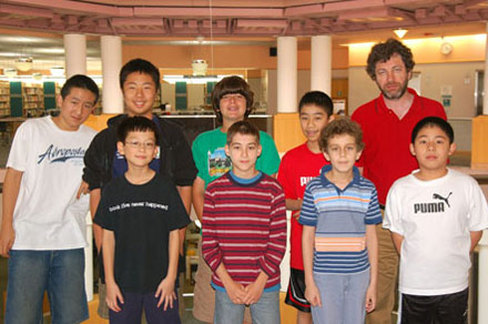 (In this picture there are 4 future International Masters and 2 future Grandmasters!)
In the summer of 2007 I was invited to train in the prestigious US Chess School camp with Grandmaster Gregory Kaidanov. Following the training sessions I scored 6/9 at the US Open, earning two victories over National Masters. Prior to this event I had never defeated a player over 2200 before!
At the age of 11, I earned my first ever International (FIDE) rating. With a rating of 2153, I was ranked 8th in the world for my age.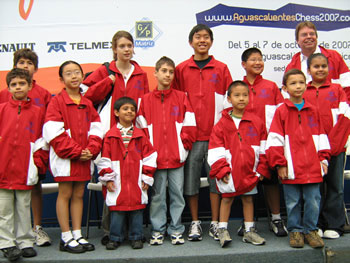 In the fall of 2007 I participated in the North American Youth Chess Championship in Mexico. With a score of 6/7, I tied for 1st place in the Boys u12 section and earned the International (FIDE) title of Candidate Master. See an an article covering the event here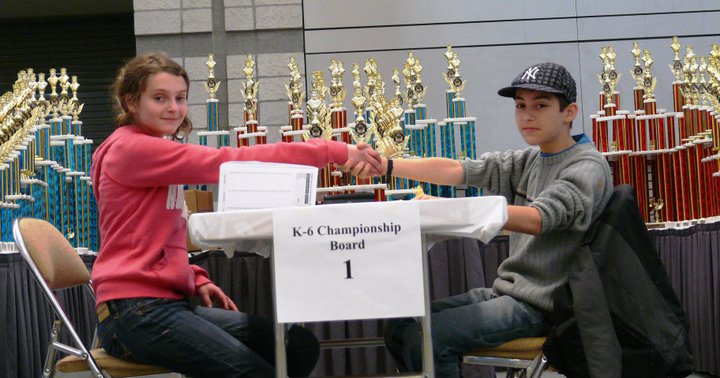 (Back then I used to always play in my lucky Yankees Cap.)
National Champion! I scored a double 1st Place finish in Pittsburg at the National Elementary Championship (Blitz and Regular)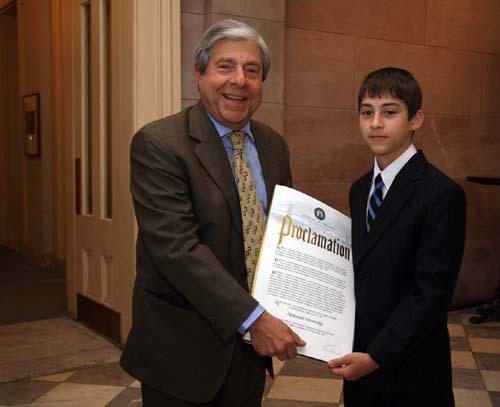 (After my victory I was recieved by Brooklyn Borough president Marty Markowitz)
See a short article in the New York Post about my victory here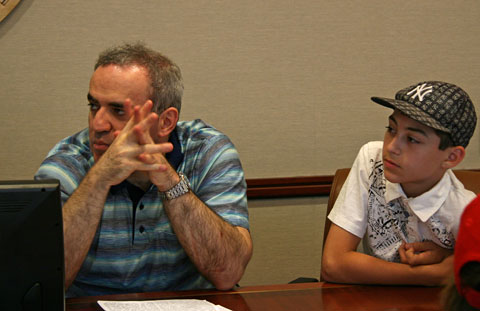 Training Session with former world champion Garry Kasparov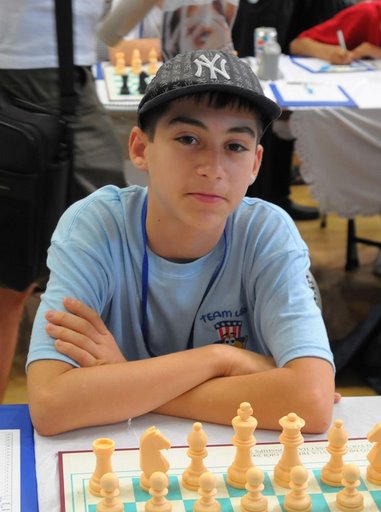 Having represented the USA at the North American and Pan-American games, I took it to the next level when I traveled to Vietnam for the World Youth u12 Championship.
World Youth marked the last appearance of my Yankees cap. After a subpar performance, I disqualified my "lucky" hat.
09-11
Part 3: To Master & Beyond
After enjoying consistent progress in my rating, I found it difficult to make the step from expert to master (hovering at 2100 for nearly 2 years). Fortunately I achieved a breakthrough when I took my rating from 2073 to 2379 in 16 months.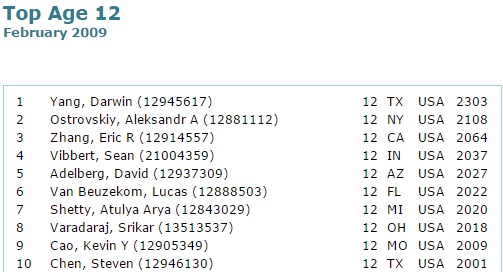 At the outset of 2009 I was ranked 2nd for my age with a rating of 2108. My goal was to reach the 2200 rating barrier in order to achieve the title of National Master.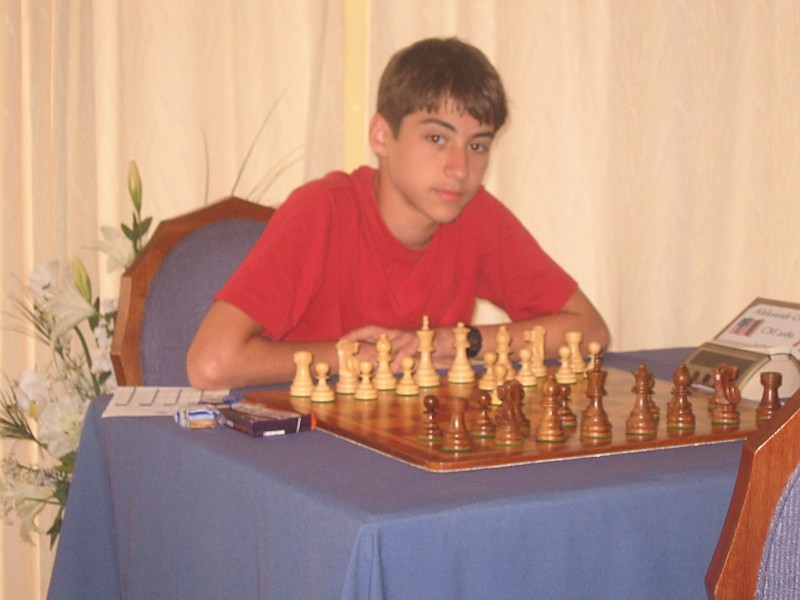 For half a year I experienced stagnation as I was unable to progress in my playing ability. However, a turning point came when I played in the Curacao chess festival, earning 2nd place in my first non-scholastic international competition
Master! On January 3rd, 2010 I raised my rating to 2213. After my performance I was awarded the title of National Master by the USCF at the age of 13. In a very memorable tournament I scored my first ever tournament win against a Grandmaster. See the game here
Three years after my New York City Elementary title, I became the New York City Junior High School champion. The next day I played the High School City Championship and took 3rd place.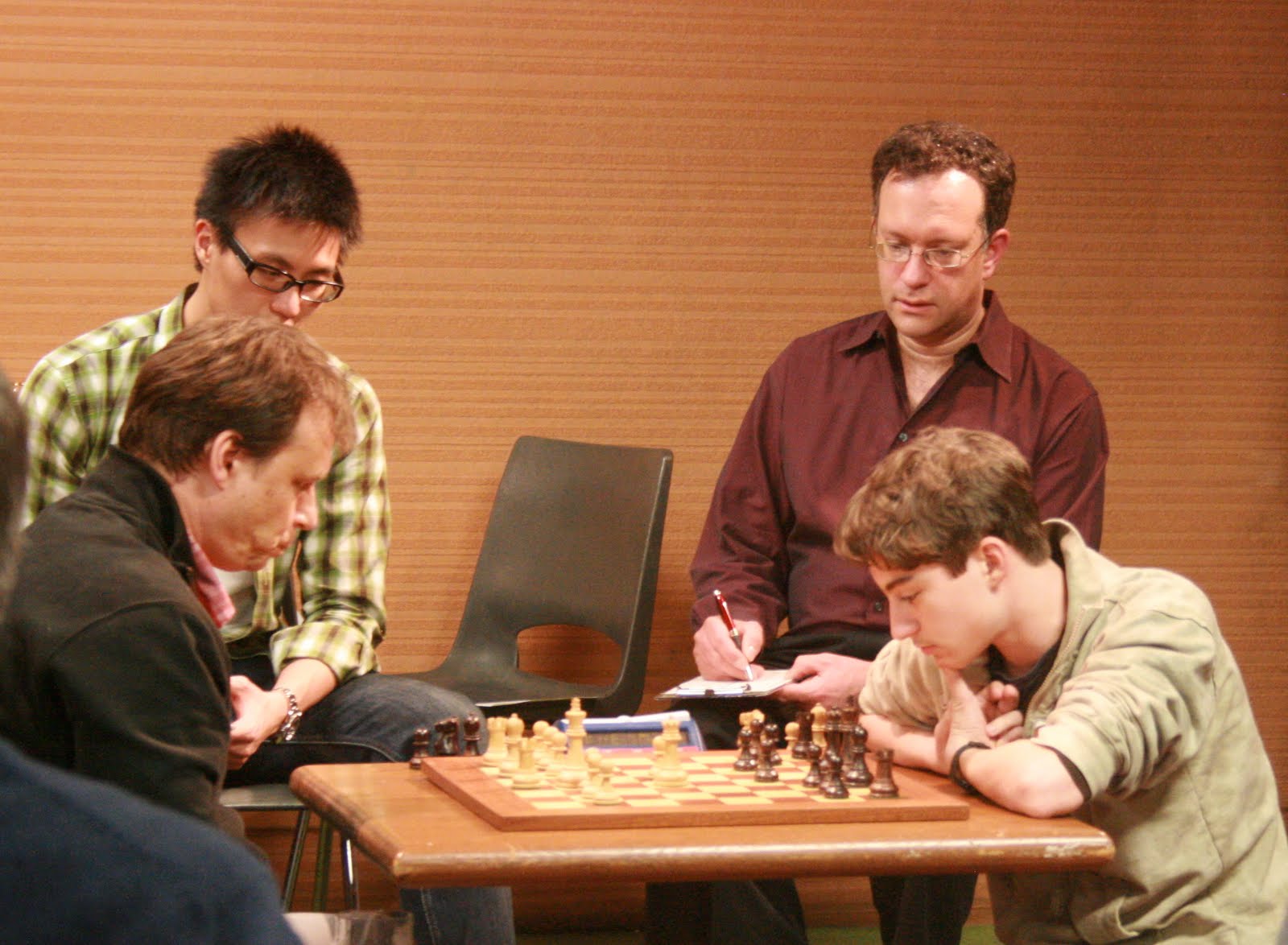 2010 World Amateur Team: After scoring 5.5/6 on Board 1(including my first draw against a Grandmaster), my rating rose to 2277.
2010 High School Nationals: Participating in my first High School Nationals, I was part of the Hunter College High School National Championship Team.
I received an invitation to the US Cadets Championship to compete in a field of the top 8 players in the Nation under 16 years of age. See one of my wins from the event here I finished the event in third place.
No more scholastic! In 2010 I set a record by becoming the youngest New York State Champion in its (then) 132 year history. Check out some of my games in this New York Times feature here.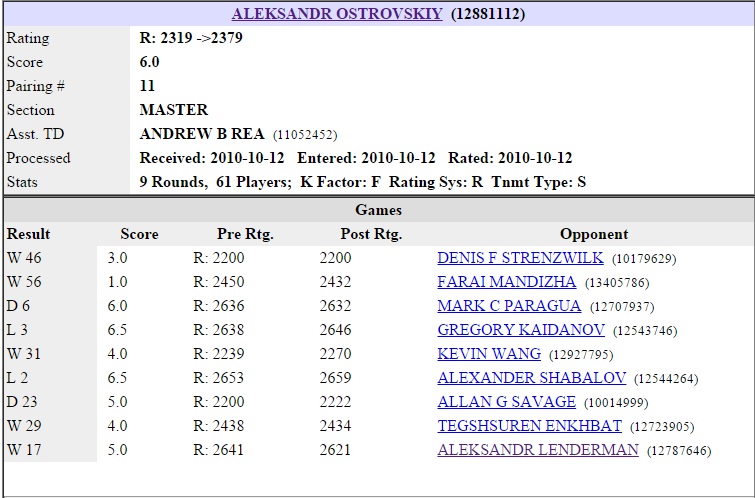 I had one of my best performances. Although I reached a rating of 2379, it was more important to me that I achieved an International (FIDE) rating of 2309, surpassing the 2300 barrier and achieving the title of FIDE Master at 14 years of age. Unfortunately I was unable to earn my first IM norm due to a technicality (lack of foreign opponents) but my recent string of success catapulted me to a world top 10 ranking for my age.
Playing for the New York Knights in the US Chess League, I scored 5.5/7 and earned an All-Star award you can see here.
11-13
Part 4: Road to IM
The next period of my life was spent traveling to strong tournaments in order to have a chance to earn the three necessary International Master norms.
2011 National High School Championship: Participating in my 2nd High School Nationals, I was part of the Hunter College High School National Championship Team which won back to back National team titles.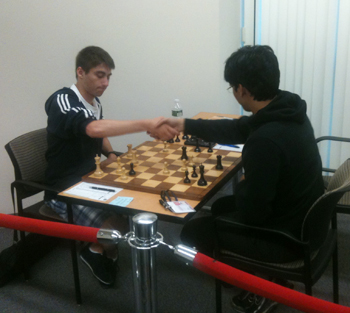 1st Official International Master norm!
After defeating Grandmaster Pentala Harikrishna (2780USCF/2666FIDE) [who at the time was ranked 60th in the world and was the Asian continental champion (now ranked world #30)], I was able to post a strong performance which enabled me to capture my first norm. Click here to see my upset win
In the summer of 2011 my rating crossed the 2400 barrier, attaining me the Senior Master title. The following tournament I won the prestigious World Open u2400 section with a score of 7.5/9, further pushing my rating to a career high of 2442.
I was once again invited to participate in the US Cadet Championship.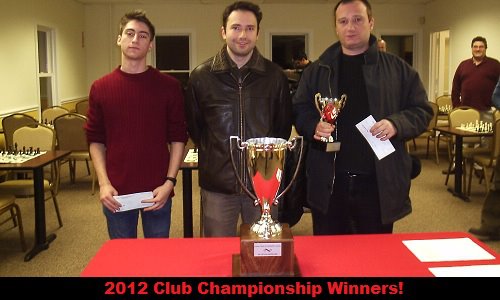 (The top three finishers! In this event I managed to defeat club champion Grandmaster Mikheil Kekelidze (Right) and and draw 2nd place finisher Grandmaster Eugene Perelshteyn (Center))
I wrapped the year up with several tournament successes, including: winning the New York State Championship, placing third at the famous Marshall Chess Club championship, and tying for 2nd place at the Fairfield County Chess Club Championship
2012: National High School Championship: Participating in my 3rd consecutive High School Nationals, I was part of the Hunter College High School National Championship Team which became the 2012 co-champions. This marked my third consecutive High School Team title.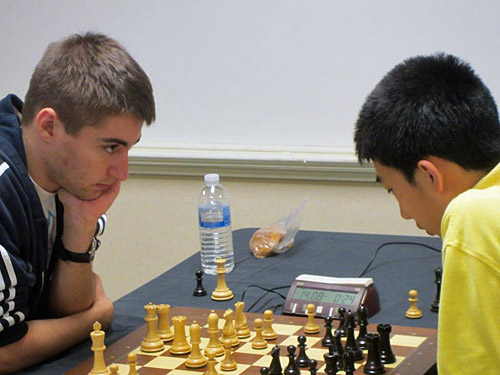 In my last eligible year of the US Cadet Championship, I scored 4.5/7 to land in a tie for first place See my favorite win from the event here
Note that after 27..Rxh3+ White resigned.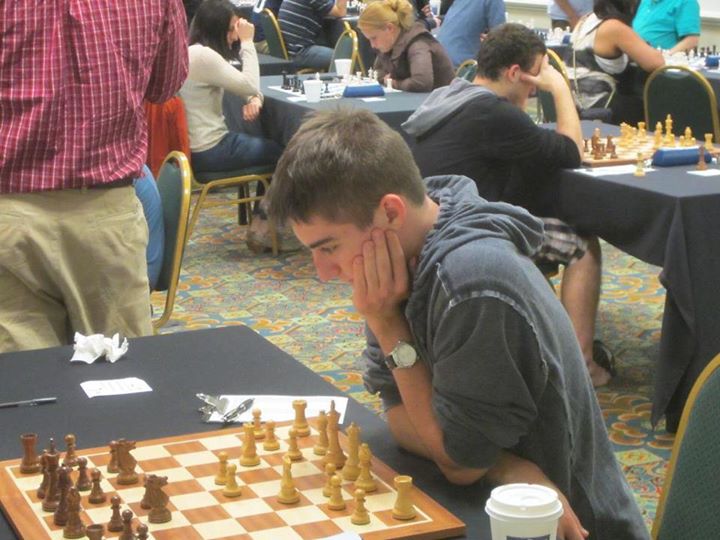 Washington International 2011: I had the unique opportunity to play the world #10 player and 5 time US champion Gata Kamsky
Better yet, I managed to draw the game! You can view the game here.
Although I played well, I narrowly missed my 2nd IM norm. However my performance in this event enabled me to achieve the Life Senior Master Title, the highest national title achievable.
2013: Scoring a perfect 6/6 at the World Amateur Team event, I brought my FIDE rating to 2399, 1 point shy of the necessary 2400 prerequisite for the International Master title.
2013: Playing for Edward R. Murrow High School, I tied for 1st place at the New York State High School Championship while leading my team to a 1st place finish.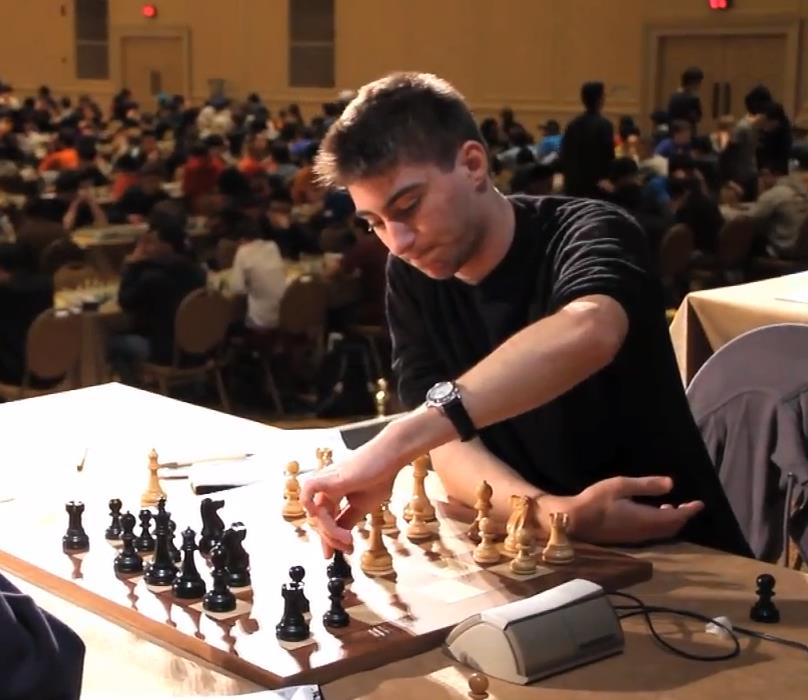 2013: High School SuperNationals.
Scoring 6/7 in my 4th High School Nationals, I tied for 2nd place (3rd on tiebreak) while winning the National High School Team title with Edward R. Murrow High School. This result marked my 4th consecutive High School Team title.
At the 2013 World Open I defeated former world #28 Grandmaster Vadim Milov (2715USCF/2643FIDE). Despite my good result I once again narrowly missed my 2nd IM Norm.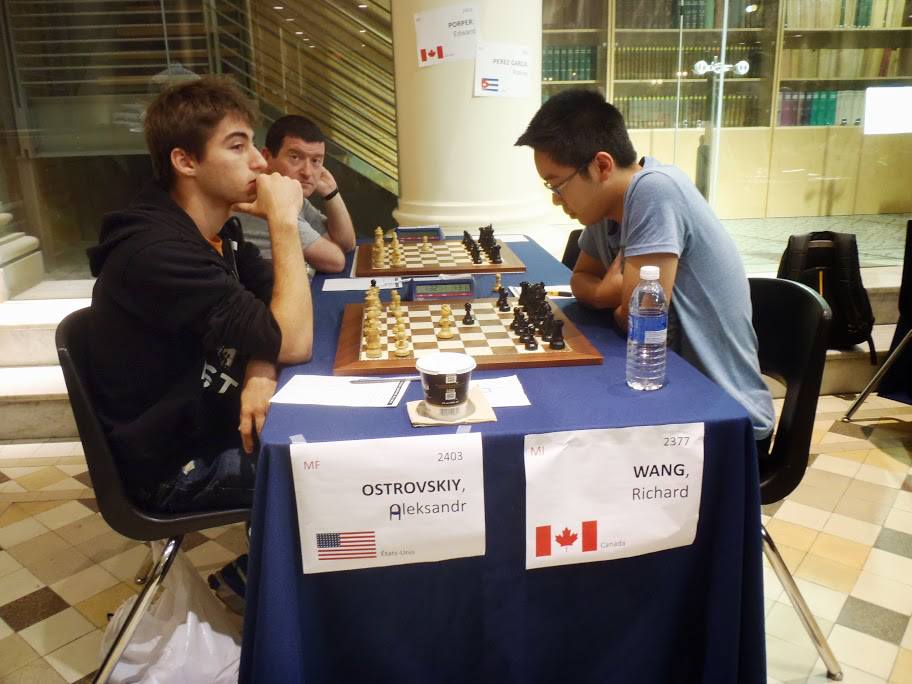 2nd IM Norm!
Here I am battling the young Canadian star International Master Richard Wang. A win in this game greatly aided my norm chances
Traveling to Montreal to participate in the Quebec Open, I finally managed to attain my 2nd IM Norm. One of my victories against a Grandmaster from this event was featured in the New York Times. You can see it here.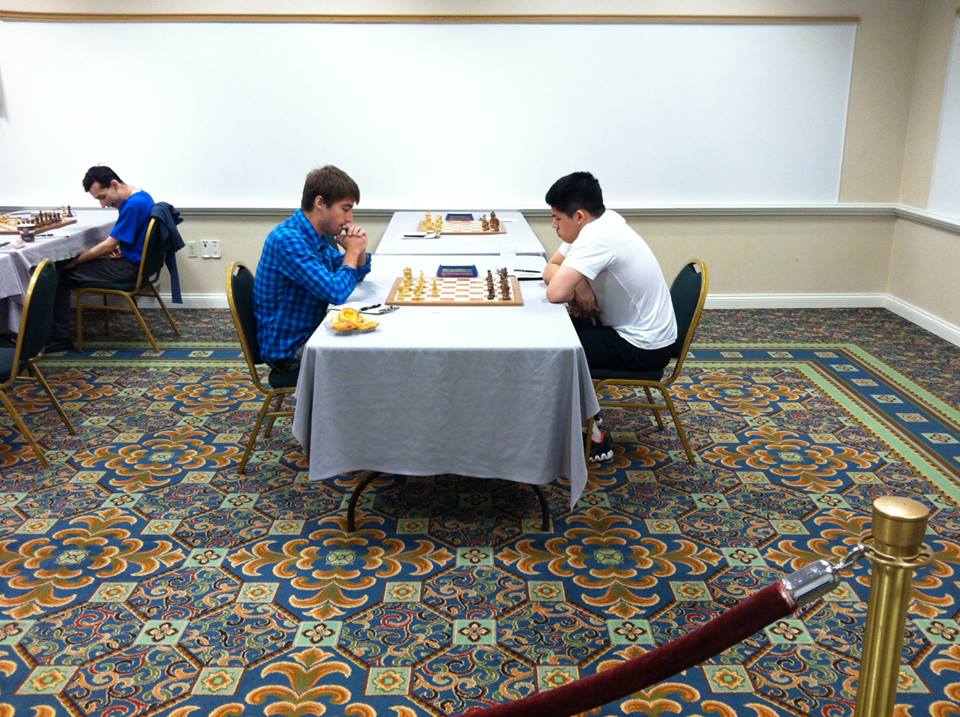 3rd and Final IM Norm! At the 2013 Washington International I scored my third and final International Master norm, completing the requirements for the International Master title.
Here I am battling International Master Darwin Yang. You may have seen Darwin's name pop up a lot on the ratings lists where I am #2...and he is always #1! This game ended in a draw
As a bonus, I also made a draw against tournament winner Yuniesky Quezada Perez (2738USCF/2636FIDE), former champion of Cuba and World top 100 player. The result propelled my USCF rating to 2503.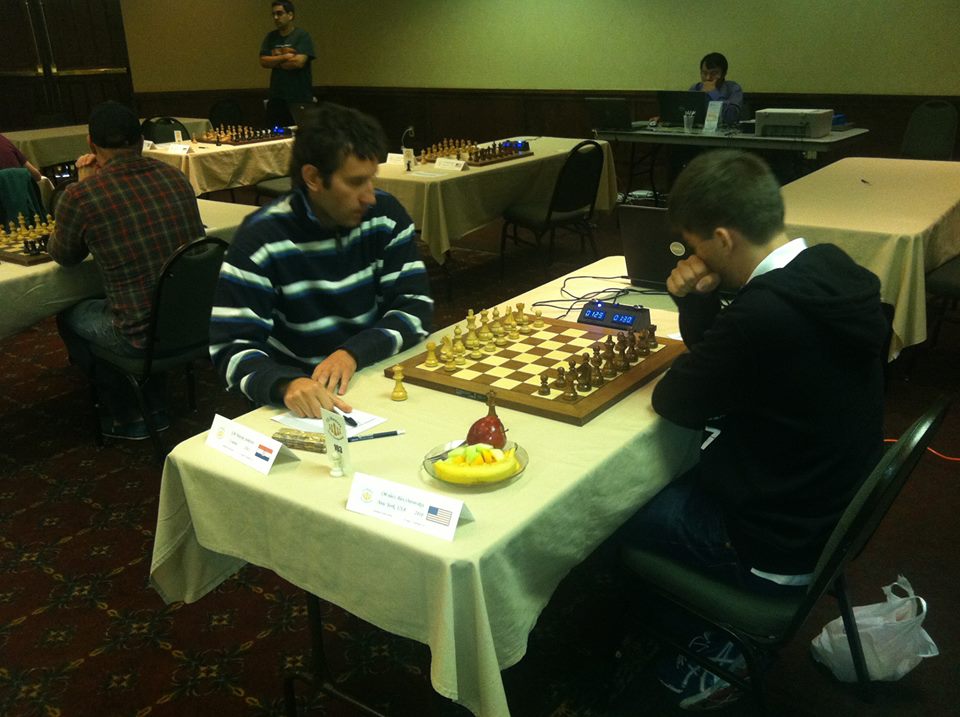 4th "Extra" IM Norm! Right after I made my third and final IM norm, I followed up by scoring a 4th "bonus" norm at the 2013 US Masters tournament.
Here I am up against the Champion of Croatia, Grandmaster Alojzije Jankovic. With this early victory I set the pace to earn my extra norm.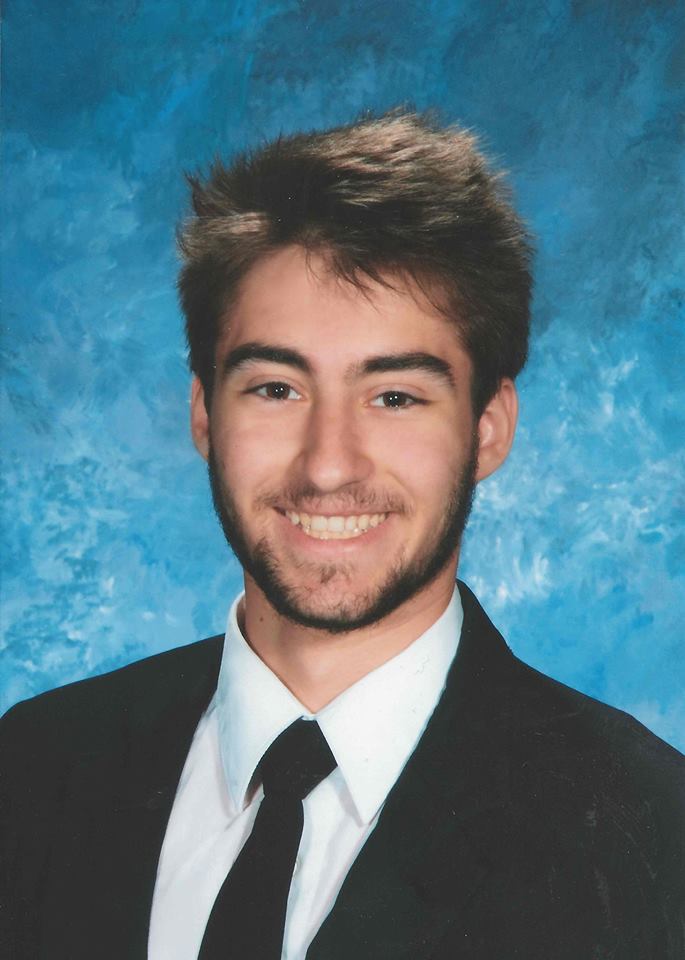 In the fall of 2013, I was awarded International Master title at 17 years of age, making me the 23rd youngest IM in the World
13-Present
Part 5: After IM
Following my IM title, I entered my senior year of High School. Although I was focused on my academics, I still participated in several chess events in order to keep the "Road to GM" open.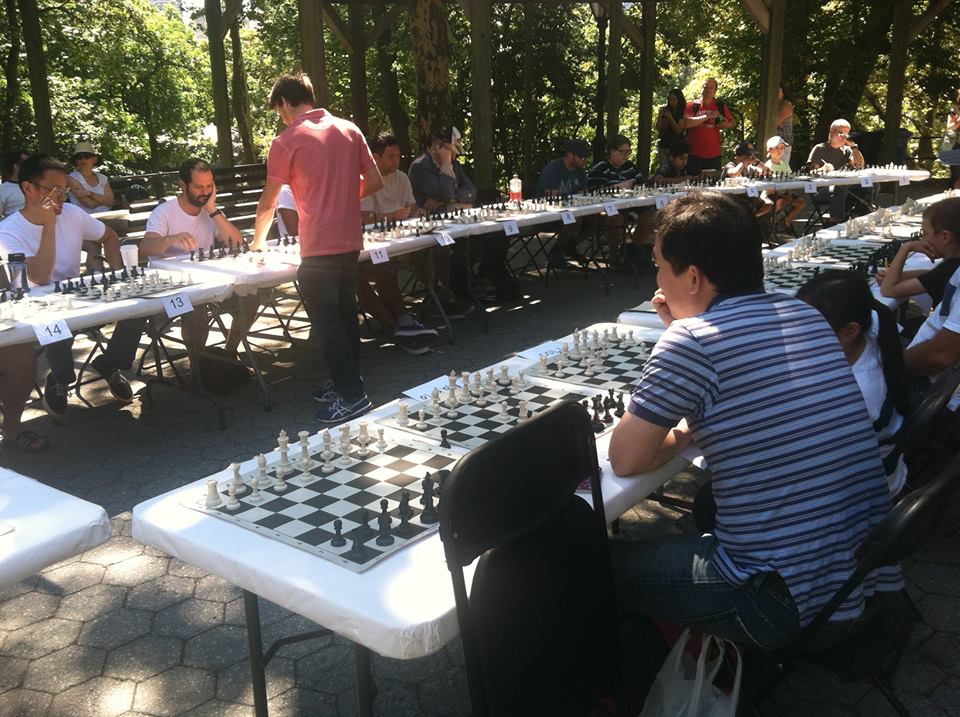 I had also give a simul there three years prior after my FM title!
Following my IM title, I was invited to give a simultaneous exhibition at the Central Park Conservancy Chess & Checkers house. I was similarly invited three years prior after attaining my FM title!
I ended 2013 with a successful performance at the Marshall Chess Club Championship, tying for third place. After recording my 15th tournament victory over a Grandmaster, I reached new highs with a USCF rating of and 2533 a FIDE rating of 2442.
Entering 2014 I had shot up in multiple national and international rankings: I made my debut in the World Top 100 Juniors rankings (being 17 y.o) ranking 72nd. My new high of 2442 had also placed me on the cusp of the world top 10 for my age. Nationally, I entered the top 100 at 53rd and (for the first time), I was ranked #1 for my age in the nation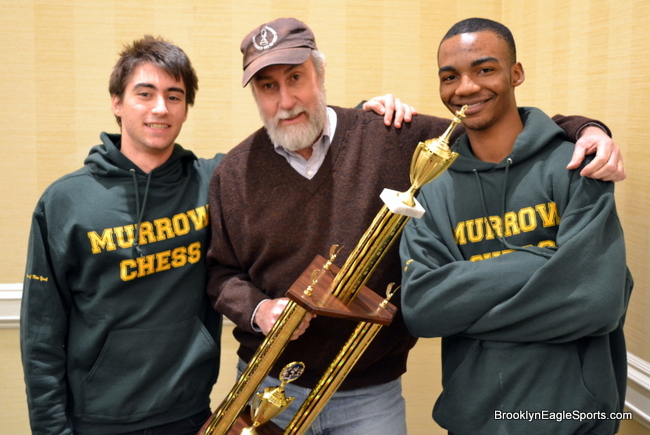 Playing in my final New York City High School Championship, I swept the field with a 5-0 score; completing the trifecta by becoming New York City Elementary, Junior High, and High school champion. In the meantime, I won the High School City team title with Edward R. Murrow, my 5th city team title.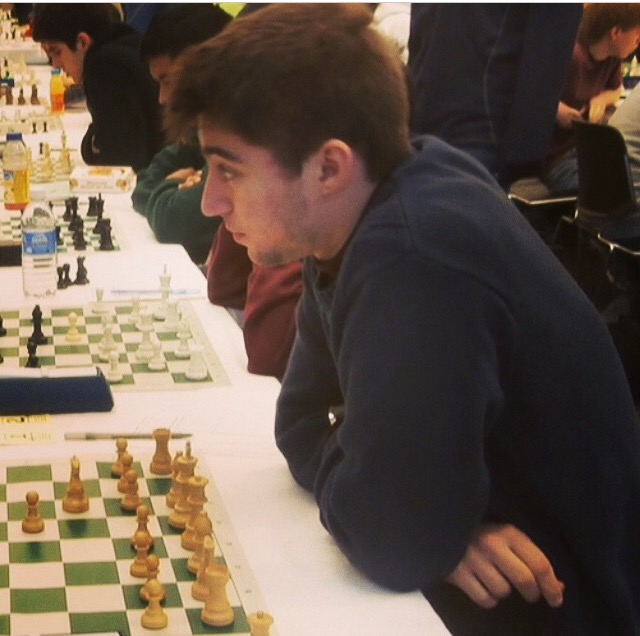 Representing my school again at the New York State High School Championship, I took clear first with 5.5/6, garnering my 2nd Team title, and pushing my USCF to a career high 2535.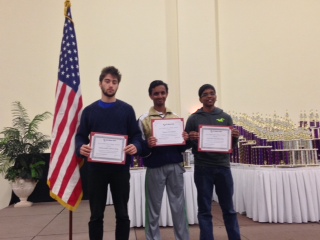 During the 2014 High School Nationals, I became a recipient of the "Outstanding Chess Scholar Award", which is "intended to recognize and encourage high school students who promote a positive image of chess", and is awarded to "high school students who have shown outstanding merits in academics, sportsmanship, and chess."
I recieved an invitation to participate in the 2014 US Junior Closed championship, an elite invitation-only 10 player tournament for the Nation's top Junior players. You can see my bio here.
Here I am battling the tournament winner Grandmaster Kayden Troff. The game ended in a draw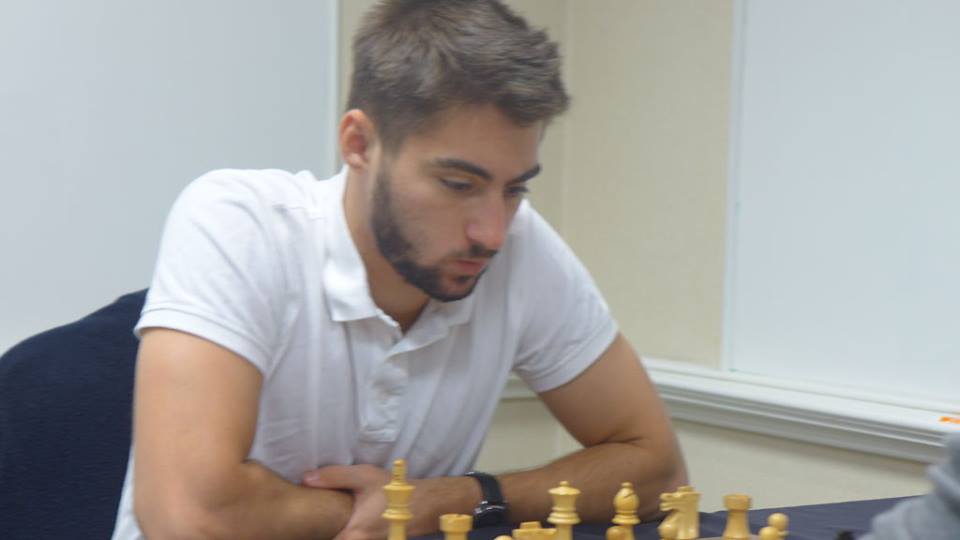 I ended the summer of 2014 by winning the New York State Blitz Championship.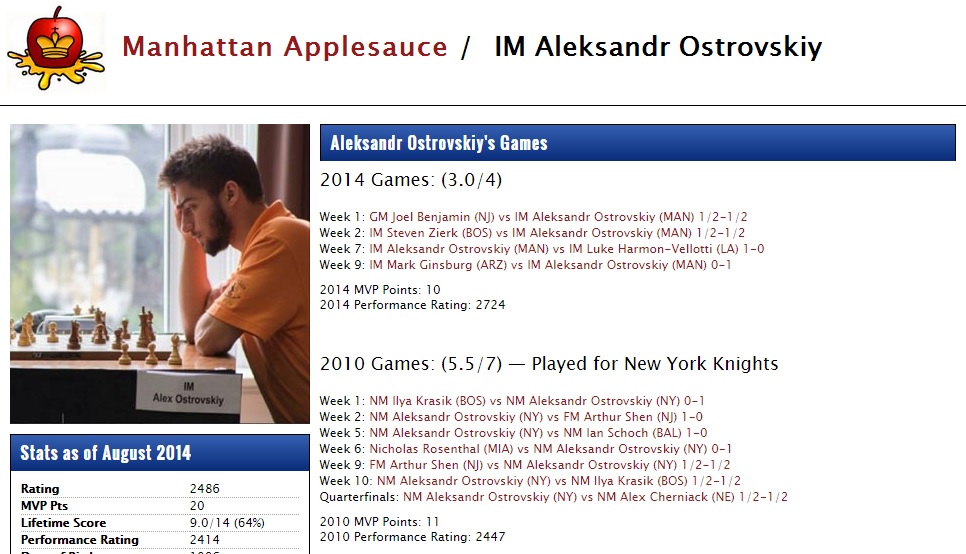 After a 4 year hiatus, I rejoined the US Chess League as a player for the Manhattan Applesauce. I finished the season with an undefeated 3/4 and a 2724USCF Performance.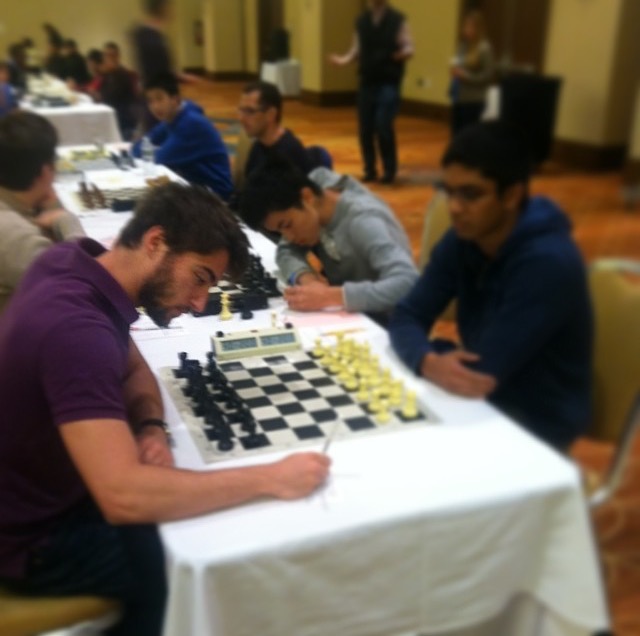 As 2014 rounded up, I finished the year ranked 1st nationally for my age group. You can see the rating here.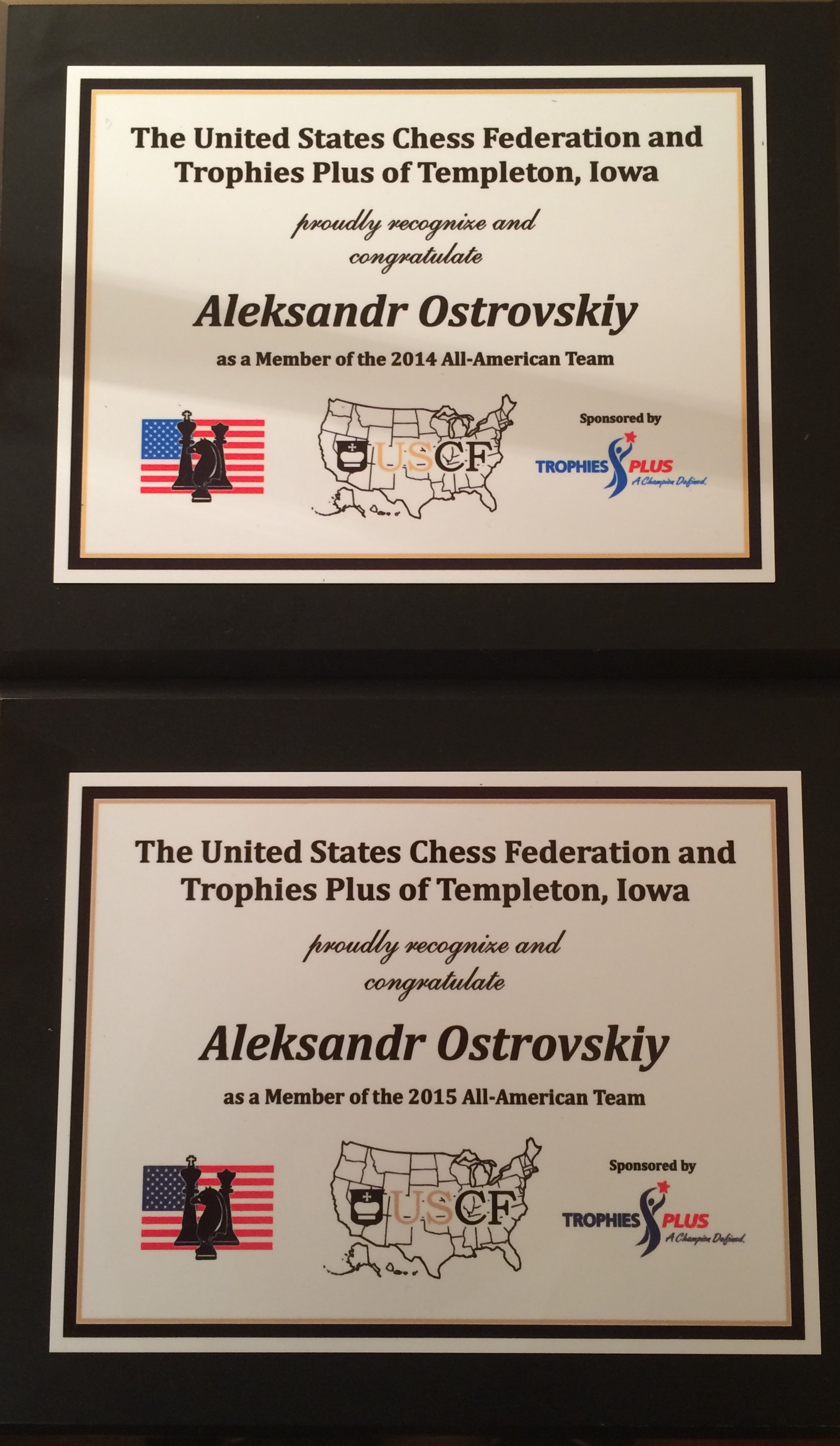 Recognized as part of the 2015 All-American Team. This marked my 10th consecutive selection.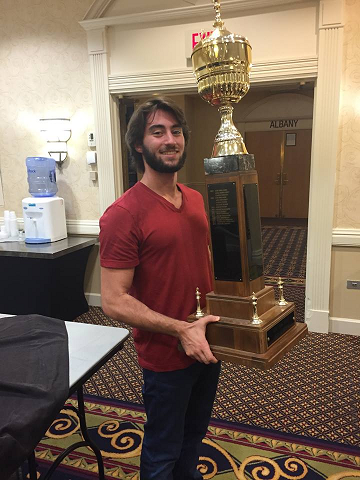 Honoring a personal yearly tradition I made my way to Albany, NY for the New York State Championship. The trip ended successfully as I won clear first and secured my 2nd New York State title! Unfortunately I did not get to keep the trophy pictured...but my name is engraved on it. See an article and an annotated game from the tournament here.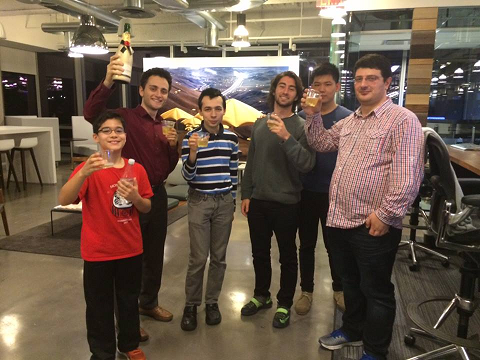 2015 marked the final season of the USchessleague Uschessleague.com (now the PRO Chess League). The Manhattan Applesauce emerged victorious after weeks and weeks of intense matchplay! I played a small role as a player, scoring 2.5/3 throughout the season. However my biggest contribution to the team was making lineup and roster decisions as Team Manager.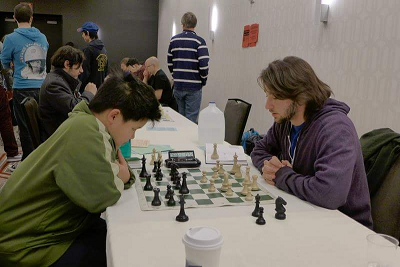 I started off 2016 on the right foot by winning the Liberty Bell Open with 5.5/7 (article). The tournament win helped me solidly re-establish my rating over 2500 (2515) which allowed me to qualify for the Pan-American and United States Junior Championships.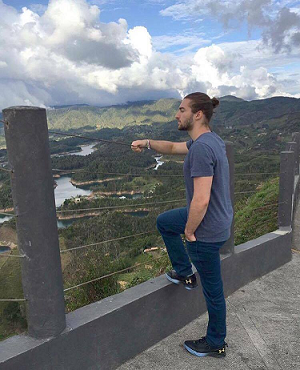 I travelled to Guatape, Colombia in the summer of 2016 as the official United States representative at the Pan-American Junior Championship.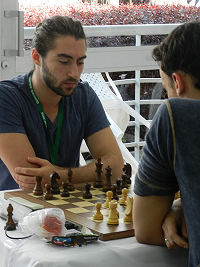 Unfortunately I had a poor start to the event but regained my composure by winning 5 consecutive games. I was rewarded with a final round matchup on board 1 against the tournament leader. After a long fight I had to concede the point and finish sharing 4th place.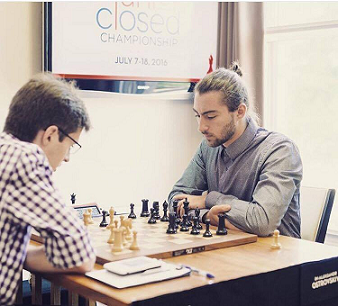 Continuing my journey through Junior Chess events I competed at the prestigious US Junior Closed. The tournament was a very strong round robin featuring three Grandmasters and 6 International Masters (not including myself). I had a very memorable start to the event, scoring 3 out of 4 and defeating the tournament favorite GM Jeffrey Xiong (annotated game here)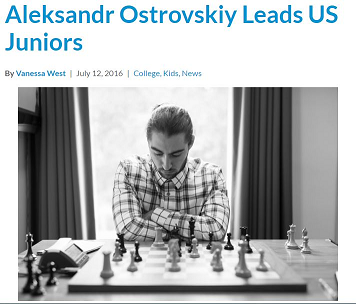 After defeating Xiong I found myself as the sole leader at the halfway point of the tournament! However the second half was very disappointing (article) and I finished with 3.5/9 after spoiling a lot of good positions. There is no respite in such a strong field and every game is a challenge! Although I had hoped for more from the event, I was elated to score a well played victory against a future challenger for the World Championship.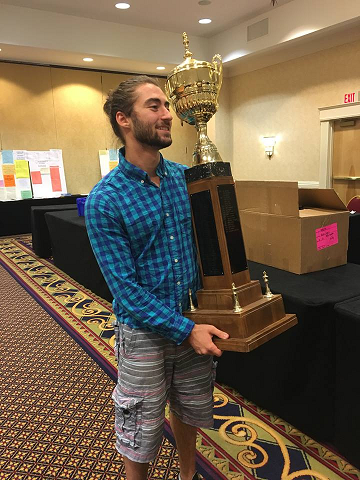 My yearly tradition of playing the New York State Championship continued….and hopefully begins a new tradition of winning begins as well! After suffering an early loss, I was able to win 4 straight games to successfully defend my New York State Championship title, winning it for the third time (article).
I will be back again in 2017!